Shoplet.com Your Go To Office Supplies Store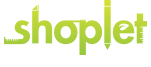 I love pens!! My husband is constantly telling me I have too many. But personally I don't think you can ever have enough. I am always trying different ones for different reasons. That's why I was thrilled to try some new pens from Shoplet.com.
The first one I tried is the Pilot FriXion Point Erasable Gel Pen. It  uses friction to erase the ink.  It does erase the ink, but the impression the pen made is still  visible on the paper. Next up is the Pilot Frixion Lite Erasable Highlighter which contains the same thermo sensitive ink as those pens which erases with friction. It's really neat because you can highlight a passage and then remove it without tearing the paper up. I love the idea of erasable ink  pins. I don't know how many papers I have thrown away because I have made to many mistakes. Also, I remember how bad I wanted to highlight in my college books but couldn't because I wanted to sell the books back. If I had this highlighter I would be able too. Next is the Pilot G2 Gel Roller Ball Pen. It's great for all-around general use pen. It writes smoothly and easy. It has a  gripper  on it to make writing easy. It also makes a lot comfortable for me to write a lot at once.   The last pen I got was the Pilot B2P Recycled Ballpoint Pen which is the world's first pen made from recycled bottles. So, it features some of the great things I love about Pilot pens (writes smoothly and feels comfortable in my hand) while being eco-friendly. The last thing I received was the VBoard Master Whiteboard Markers. I LOVED these! I have a family of five. The only way I keep up with our schedule is with a dry erase calendar boor. I use a different color for each person. These write smoothly and easily on my boards. They are fat so they are easy to grip and don't hurt my hands. Did I mention they are refillable!! No more buying new makers each time one dies out. I just got to buy a refill. Another great eco-friendly product!!
I know pens are a little thing and many people don't think about them. But you will never know what you are missing until your try them!! Trust me you will love these pens!!
Connect with Shoplet
Disclaimer: I received one or more of the products or services mentioned above for free for the purpose of this review. I only recommend products or services I use personally and believe will be good for my readers. This post may contain affiliate links. I am disclosing this in accordance with the Federal Trade Commission's 16 CFR, Part 255: "Guides Concerning the Use of Endorsements and Testimonials in Advertising." The opinions expressed in this post are entirely my own and uninfluenced by compensation.