My sister-in-law is very active. She is all about playing sports and working out. I wish I had her passion! We all know that in order to be a great athlete it's a daily process. You must workout and practice hard.
Most work out clothes aren't really appealing. She's young, beautiful, and wants to still look beautiful while she's working out. She was excited when I introduce her to Ellie!
Ellie is all about the fit. Here is what they had to say:
"When it comes to the perfect capri or your favorite racerback, we know that it's all about the fit. When you look good, you feel good, so we design every piece to make sure that when you put it on, you feel amazing. Paying attention to details like seam placement, waistband size and silhouette are what make our pieces perfect. Each piece is designed by women, for women, so it's made to flatter all body types. Using pop stitching on a tank to imitate a smaller waist, creating side panels on a legging to accentuate a lean shape, or adding style lines on our pants that give that perky butt look that all women crave are just some of the ways we've perfected our fit. And with the Trufiit Technology we've developed you'll never have to worry about sizing, all of our pieces run true to size. We use the highest quality fabrics that hold your shape and fit like a glove so they stretch and move with you."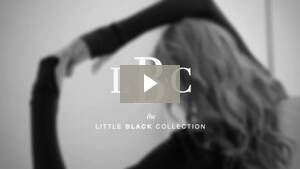 The first thing my sister-in-law had to say when she put on the those clothes was how comfortable they were. She loved them. She's 17 and her Volleyball team ages range from 15-18. The first time she were the clothes to practice she was attacked by several questions asking where and how much they cost. So you know the style and look is great if they please teenagers! The thing is it's not just for teenagers. It's for any woman/girl who wants to look good and feel good at the same time!
The cost isn't that bad either. You have two options. One you can shop and purchase one piece at a time. Or you can become a member for $49.95 and you get two pieces each month. You also get free shipping on all orders(if you order more!) Priority Access; pieces sell out fast! Reserve the pieces you want before the collection is released to ensure you get what you want. Lastly you will have a chance to be apart of Exclusive Events.
Lastly I ask : Do you want to look good and feel great? Save 20% on Ellie.com.
What an athlete should look like!!!
Connect with Ellie