Bulu Box : Weight Loss Monthly Subscription Box
This is a sponsored post.  As with all the products I blog about, I use them personally and opinions are my own, I was not influenced in any way by the compensation I received.
I recently had a chance to review Bulu Box. Now they also carry a weight loss monthly subscription box. I was more than excited to try it seeing how my husband and I both are trying to lose weight.
About: (according to site)
"Bulu Box is the best way to discover vitamin, supplement and health products. Each box is filled with 4 to 5 premium products selected to help you feel your best. Look forward to a new mix monthly for both women and men that include: vitamins, weight loss, energy, protein, digestion, sleep support and more."
What I got in this box:
Dream Water

NRGX Labs Red Stinger
Prolab Quick Fire
XyloBurst Xylitol Gum
Barlean's Omega Swirl Fish Oil
Redd Remedies trueENERGY
$50 iTrain Gift Card
That's a lot isn't it! It's almost like Christmas each month. Well, except a HEALTHY Christmas! Honestly, my favorite thing was the recipe cards they sent with the box. I am always having a hard time finding simple, healthy, and cheap recipes. I am not the greatest cook and I need it to be easy stuff. The recipes they sent were perfect! My next choice would be the gum! It tasted great, sugar free, and left my mouth feeling fresh! I love the idea of Bulu Box for many reasons. It gives me the chance to try things out without having to pay the full price. More often than not do I find products that I have purchased and don't work. So I end up wasting most of the product and my money. With Bulu I don't have to worry about wasting my money!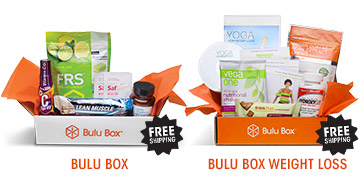 Check out my review on the normal Bulu Box! 
Connect Bulu Box
Purchase Bulu Box
$10/month