Welcome To February Freebies Hop!!! It's starts on Feb 18 and ends on the 21st! It is hosted by Planet Weidknect  and Going Crazy!!! Wanna Go??!!. Be sure to stop by and thank them for hosting this great hop!! Each participating blogger is hosting their own giveaway, with prizes worth at least $20.Thanks for stopping by and be sure to hop along to the next blog and check out all the other great giveaways! 


Here is what I have for one lucky winner: 


My family live in a small town, and because of this we are on the road a lot. We have to drive 30 miles to the nearest Wal-Mart, 22 miles to the nearest clinic, and just over 100 miles to the nearest Target! I have 3 kids under the age of 5, so with road trips come a lot of stuff. My kids love to have their blankets, but sometimes they want their pillows. It's a mess bringing all this stuff. It was because of this that I feel in love with Zoobies Blanket Pet.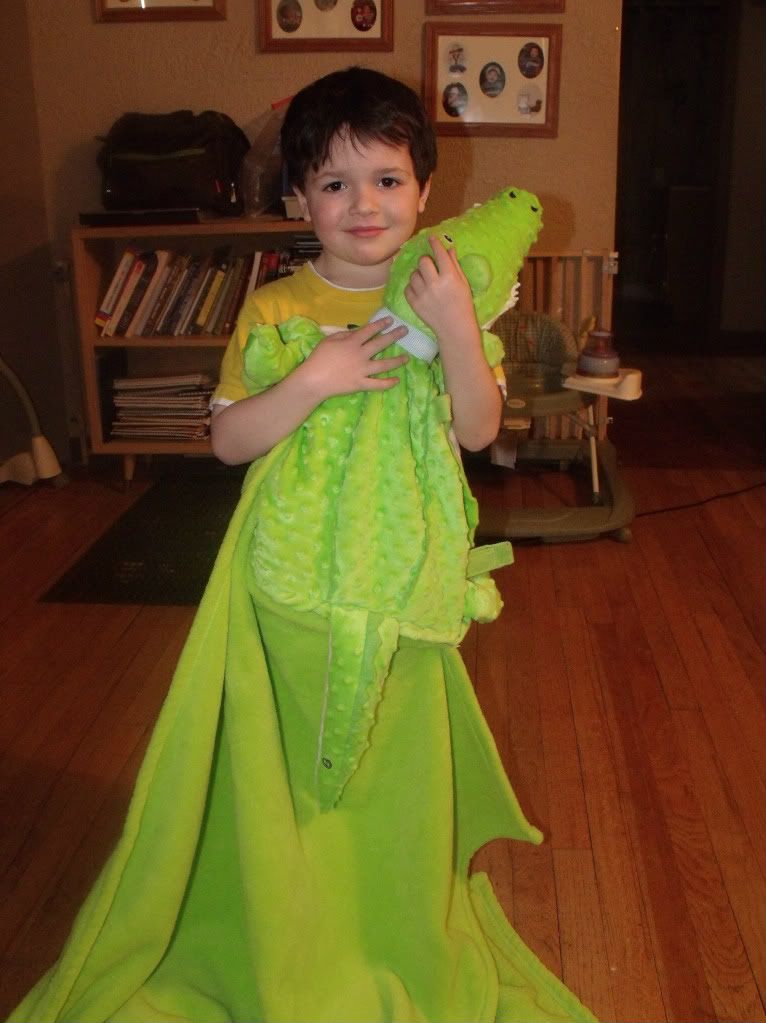 Zoobies Blanket Pet is a pillow and blanket in one. I received Kojo the Croc. The material the Croc and blanket was made of is very soft. All my kids fell in love with it. My youngest loves to have the blanket up against her face. These pets are easy and covenant to carry with us on the road. Which is what I love the most!
Zoobies offer a variety of pets: blanket pets, slumber pets, blankie babies, and story time pal. Zoobies Story Time Pal were featured on ABC's The View on December 2, 2011.Zoobies Blanket Pet were featured on NBC'S Today on December 8, 2011.
Please go check out and like their Facebook page. 
Go check out their site at:  You can save 20% now just by entering the code: Parenthood.
Disclosure: I receive sample(s) for purpose of testing and review. My opinions are my own and may differ from those of your own. I am disclosing this in accordance with the Federal Trade Commission's 16 CFR, Part 255: "Guides Concerning the Use of Endorsements and Testimonials in Advertising."