I a mom and proud of it! I love to show off pictures of my children. I love to show off my love for my children. They are my life and my world. It's who I am, a mom! The below was provided to me to help facilitate my review. All opinions are my own and honest. I am disclosing this in accordance to FTC Guidelines.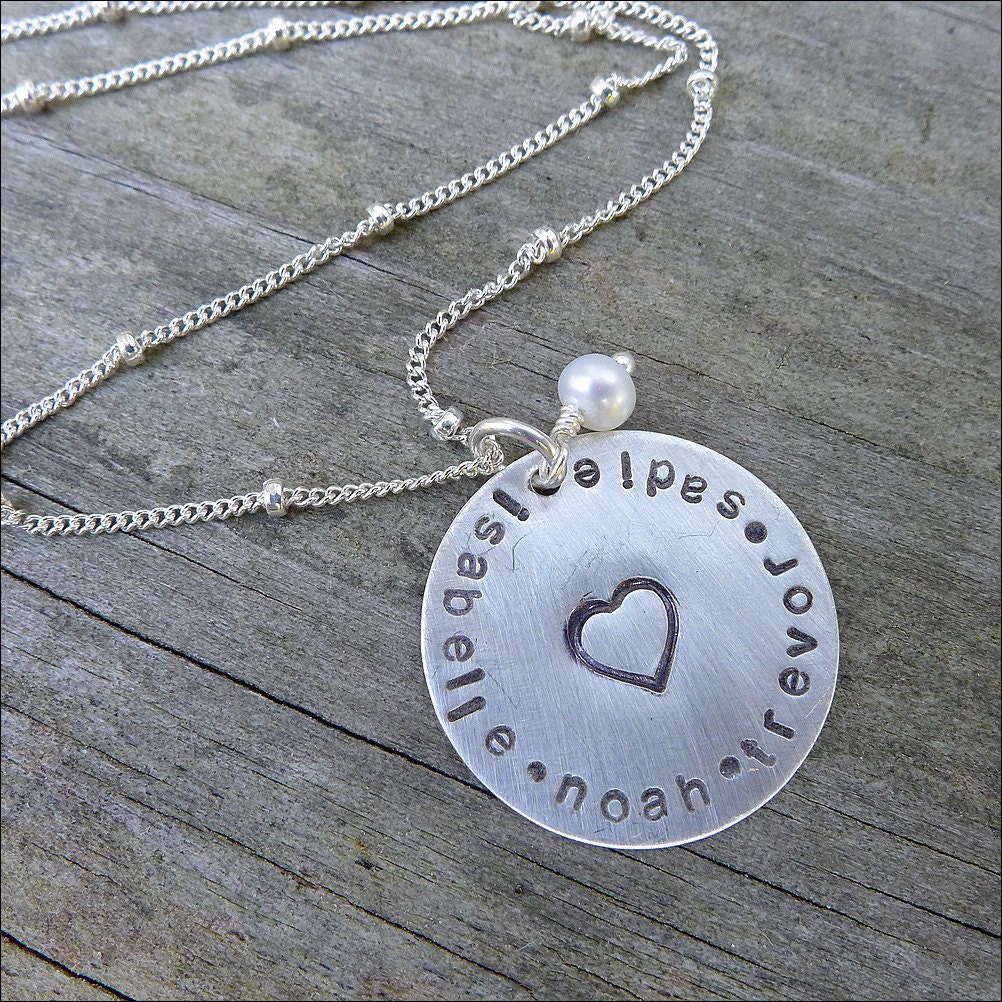 My children don't have very common names and it's very hard for me to find things. I recently stumble across Camilee Designs. This is a site for every mother out there. She designs a variety of necklace that you can have your children's name stamped onto it. Not only does she have stamped necklaces but she also carries other rings and necklace. 
My most favorite item at her store is the Sterling Silver Mom Necklace Engraved Disc with a Pearl. You are able to get three or less children's name stamped onto it. There is also a variety of shapes that can be put in the center of it. 
I love this necklace. I am able to have my unique spelled children names on it. Not only is her necklace well done and cute, but her package that she puts it in is very cute and already gift wrapped for you!  You can tell she puts a lot of thought and pride into her work! 
Connect With Camilee Design